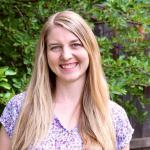 Role
Gifted and Talented Coordinator
About Me
How many years have you been doing your job? How many years at Riffenburgh?:
This is my 10th year at Riffenburgh and my 3rd year as the Gifted and Talented Coordinator.
What I love most about teaching is…:
I love building relationships with students and challenging them in their thinking. I also enjoy giving students the tools that they need to become life long learners.
My favorite children's book or author is...:
What Do You Do with an Idea?, Liesl Shurtliff, The Chronicles of Narnia, Roald Dahl.
My hometown is...:
Greeley, Colorado.
My Interests & Hobbies include...:
I enjoy playing violin, hiking, playing soccer, reading, jigsaw puzzles, playing piano, running, and spending time with my family.
About My Classroom:
We are a team and we work together as a team to support and challenge each other in our learning academically, socially, and emotionally.