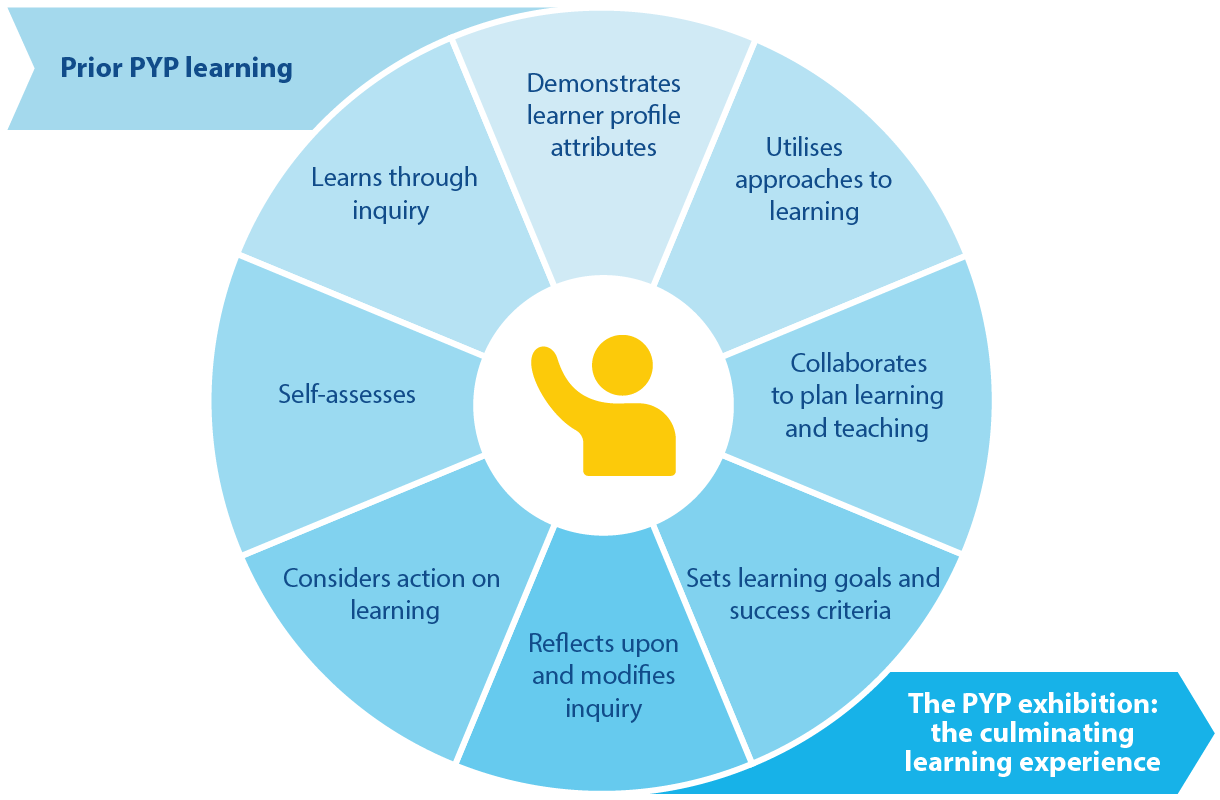 The exhibition is the culminating, collaborative experience in the final year of the PYP.

The exhibition is an authentic process for students to explore, document, and share their understanding of an issue or opportunity of personal significance.

Exhibitions are student-initiated, designed, and collaborative.

The exploration and discovery within the Exhibition takes place over the entire 5th-grade year.

Students are tasked with recognizing their passions and interests, applying the Approaches to Learning, and exemplifying what is means to be "agents of change".
Source: International Baccalaureate Organization. 2018. The Primary Years Program: From Principles into Practice. www.ibo.org