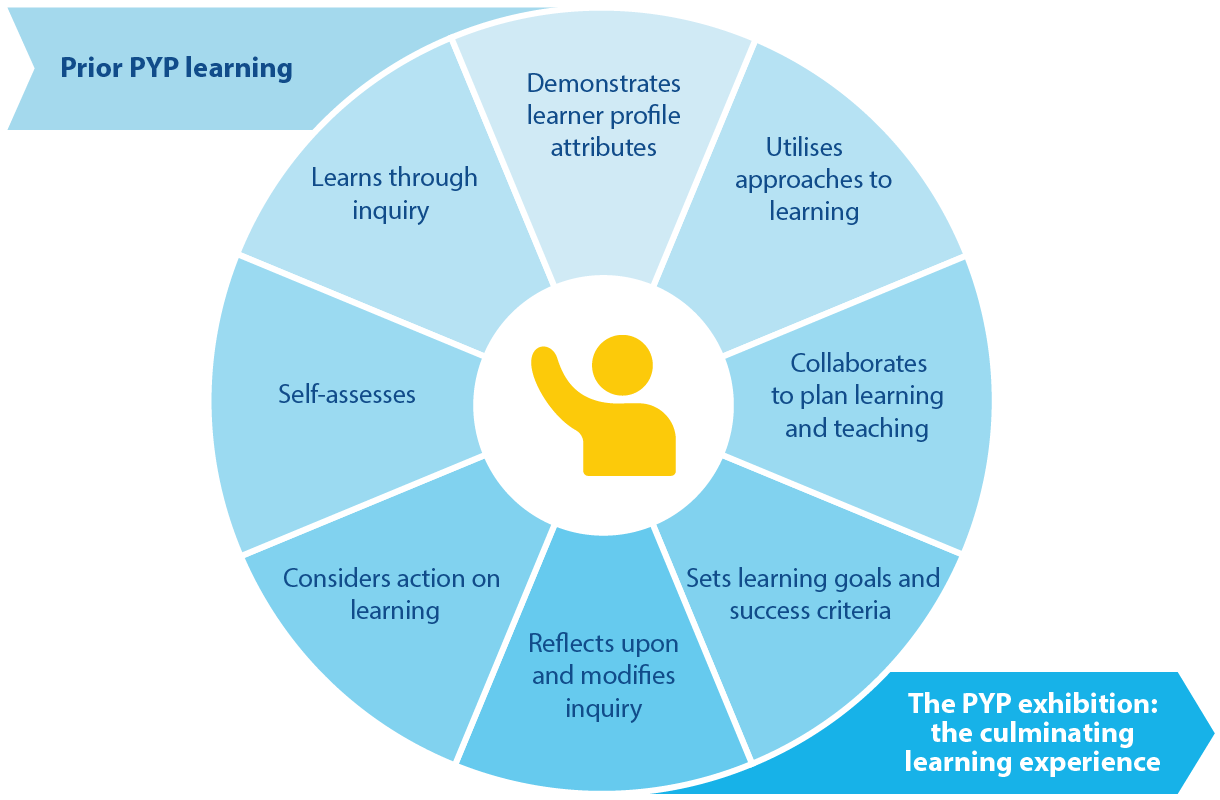 The exhibition is the culminating, collaborative experience in the final year of the PYP.

The exhibition is an authentic process for students to explore, document and share their understanding of an issue or opportunity of personal significance.

All exhibitions are student-initiated, designed and collaborative.

The degree to which students are engaged with planning and implementing their exhibition depends on the students and schools' experience with the PYP.