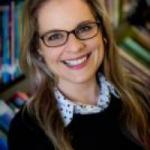 About Me
How many years have you been doing your job? How many years at Riffenburgh?:
I began teaching in 1999 with my first classroom of fourth graders in Virginia Beach, Virginia. I've had the opportunity to teach in schools across country and overseas in the Middle East. I have been a classroom teacher, reading specialist and MTSS coordinator prior to becoming Riffenburgh's assistant principal. I truly believe I have the greatest job in the world and that the families, students and teachers at Riffenburgh are the best!
My favorite children's book or author is...:
Roald Dahl! James and the Giant Peach is my favorite book.
My hometown is...:
Fort Collins- born and raised. I attended Bennet Elementary, Blevins Middle School and Rocky Mountain High school.