PTO Information 
https://www.riffenburghpto.com/
GET INVOLVED AT RIFFENBURGH!!!
Please join us each month for the Parent Teacher Organization (PTO) meetings.
YOU ARE ALREADY A PTO MEMBER!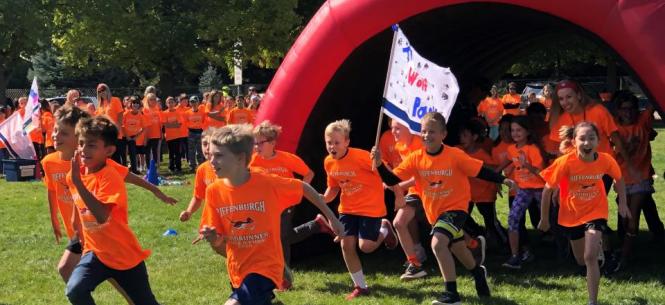 No Membership Requirements or Fees.
All parents, guardians, teachers & staff are members of the Riffenburgh PTO.
The mission of the PTO is to promote the education and well-being of our children in the home, school, and community.
Fundraisers sponsored by the PTO each year pay for such enrichment activities as Missoula Children's Theater, Odyssey of the Mind, the Accelerated Reader program, assemblies, and speakers, as well as many fun activities for the whole family such as Welcome Roadrunner Celebration, Family Fun Nights and Family Fun Walks!  Over the past several years, PTO funding has replaced all the desks throughout the school.  
Riffenburgh has a history of strong parental involvement through our PTO. Although PTO is not a formal part of policy creation or decision-making, its input and support play a big role in the functioning of the school.
One of PTO's greatest services is coordinating school volunteers. VIPS (Volunteers in Poudre Schools) is an integral part of Riffenburgh and provides volunteers, including parents and grandparents, students from our high schools and CSU (Colorado State University), and retired folks. Volunteers work with children on reading, math, and other subjects during the school day, and also help coordinate and run school-wide events throughout the year. For more information and to sign up to volunteer, please click on this link. 
Let us know about you, please click this link:
https://forms.gle/MvBtkKDAa21raWkE7 
2023-2024 PTO Board Members
President - Ashley Koehler
Vice President - Gretchen Grambling
Treasurer - Danielle Jordan
Secretary - Rae Doner
Volunteer Coordinator - Annie Elliot and Kristen Gress
Members At Large- Andy Werner, Barb Gustison, Juliet Erb, Lauren Wagoner, Leah Grossman, and Sam Schwind