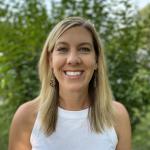 About Me
How many years have you been doing your job? How many years at Riffenburgh?:
I have been a para for 6 years. This is my third year at Riffenburgh and I love being part of this community. I enjoy spending time with my family and friends, the outdoors, and traveling.
What I love most about teaching is…:
My favorite thing about teaching is watching children have successes and seeing that they are able to learn! I enjoy spending time getting to know the kids and building relationships with each of them. I have the best job ever!
My favorite children's book or author is...:
My favorite childrens books are the boxcar children
My hometown is...:
I grew up in Colorado but moved to Nebraska, Texas, and Florida. I am happy to be in Colorado!!