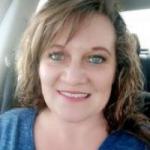 About Me
How many years have you been doing your job? How many years at Riffenburgh?:
I have been with Poudre School District since 2001, I am looking forward to my 2019-2020 School Year at Riffenburgh!!
What I love most about teaching is…:
I instruct CPR and 1st aid courses for the district, I enjoy hearing all the stories of the happenings around the district.
My favorite children's book or author is...:
I love any book by Jan Brett!
My hometown is...:
I am a Colorado Native, Born and raised in Northern Colorado.
My Interests & Hobbies include...:
I love spending time with my three daughters, Brittany, Kayla and Amelia. During summer I enjoy riding my ATV, fishing, Camping and spending any time outdoors with my family and friends!